About Tom Woods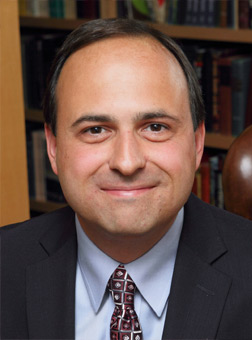 Who Is Tom Woods?
Thomas E. Woods, Jr., holds a bachelor's degree in history from Harvard and his master's, M.Phil., and Ph.D. from Columbia University. He has appeared on CNBC, MSNBC, FOX News Channel, FOX Business Network, C-SPAN, and Bloomberg Television, among other outlets, and has been a guest on hundreds of radio programs, including National Public Radio, the Dennis Miller Show, the Michael Reagan Show, the Dennis Prager Show, and the Michael Medved Show. He is the host of The Tom Woods Show, a weekday podcast.
Woods's eleven books include the New York Times bestsellers The Politically Incorrect Guide to American History and Meltdown: A Free-Market Look at Why the Stock Market Collapsed, the Economy Tanked, and Government Bailouts Will Make Things Worse (read Ron Paul's foreword). His books have been translated into Italian, Spanish, Polish, Lithuanian, German, Czech, Portuguese, Croatian, Slovak, Russian, Korean, Japanese, and Chinese.
Woods won the $50,000 first prize in the prestigious Templeton Enterprise Awards for 2006, given by the Intercollegiate Studies Institute and the Templeton Foundation, for his book The Church and the Market. A contributor to six encyclopedias, Woods is co-editor of Exploring American History: From Colonial Times to 1877, an eleven-volume encyclopedia.
PRAISE FOR TOM WOODS
"I strongly recommend Woods's work."
-The Honorable Ron Paul, U.S. House of Representatives
"The smartest guy in the room."
-Judge Andrew P. Napolitano, Senior Judicial Analyst, FOX News
"Tom Woods is one of my dearest allies in the struggle against wrong-headed and dangerous economic policy."
-Peter Schiff
"During these times that challenge our freedoms there is no one more qualified to make U.S. history relevant to the fight against big government than Thomas Woods."
-Barry Goldwater Jr., former Member of Congress
"You've written some great stuff over the years, and you've contributed to the education of a lot of people, including myself."
-David Stockman, director of the Office of Management and Budget, 1981-1985
"A marvelous read. Every chapter taught me something new and unexpected."
Tom Bethell, senior editor, The American Spectator
"Well written, well researched, and the thesis put forth is well argued…. Woods has opened up an area of historical analysis that should invite further study."
-Journal of American History
"Woods and [co-author Kevin] Gutzman appeal to both left and right in this constitutionalist jeremiad…. The authors' exegeses of the Constitution and court decisions, heavy on original intent arguments, are lucid and telling."
-Publishers Weekly
"An engaging and important contribution to scholarship."
-Journal of the Historical Society
"An excellent reading source for anyone interested in financial markets, and much more so for anyone interested in learning about capitalism without all the misinterpretations being thrown about in the financial media."
-Asia Times
"Written with great clarity and fluency, making the complex philosophical and theological concepts approachable."
-Journal of American Studies
"Provocative, well-written, and deserves to be read."
-Catholic Historical Review
"A must-read."
-Barron's